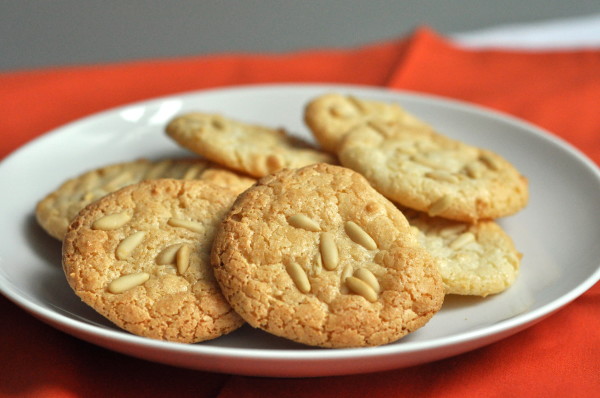 Pine Nuts Are For Cookies
Italian bakeries usually have amaretto, biscotti, macaroons, red cherry and other delicious looking cookies calling to me  — Take me home! Eat me! Then my eye comes across the pignolis, or pine nut cookies. I usually stop and stare at them because I love pine nuts on salads, pizza and of course, in pesto. I have eagerly bought a pignoli cookie, excited to taste the mix of nuttiness and sweet, but time and again, the bakery version of a pignoli is dried out and crumbly. I can barely taste the pine nut.
Then my pastry teacher, Sam, introduced me to this recipe for pignolis. I was astounded how delicious, chewy and addictive homemade versions of this American Italian cookie could be.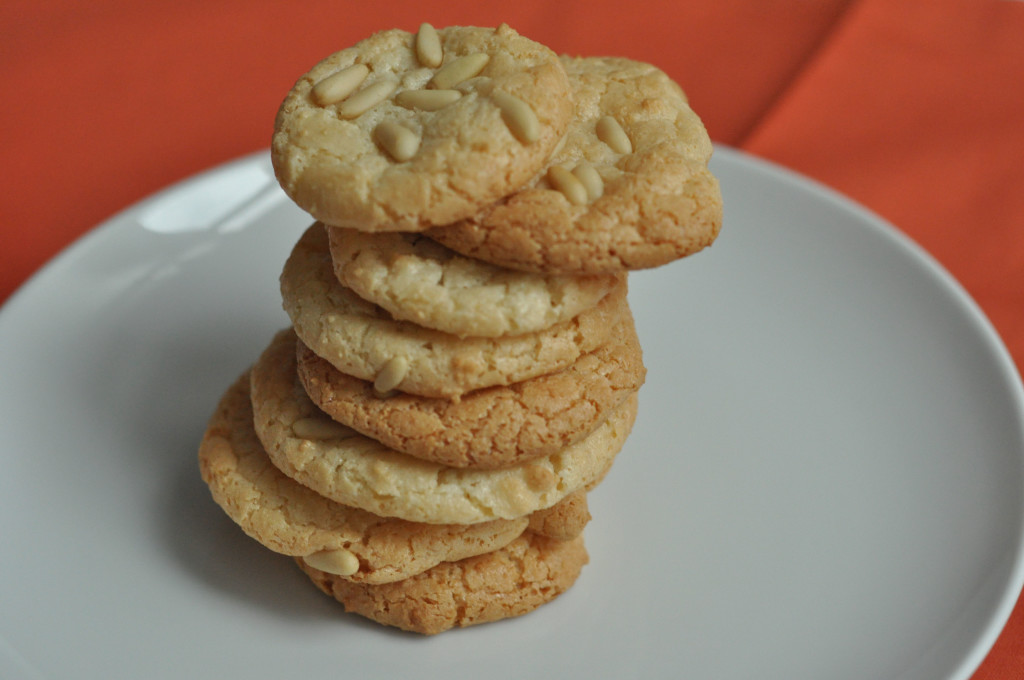 First, I was curious about the history of the cookie. There doesn't seem to be any wonderful stories associated with pignolis, but pine nuts have been around for eons. Humans living in Europe and Asia started adding the seeds of pine trees to meat, fish and vegetables in the Stone Age, says Wickpedia. In Roman and Greek times, they were stored in honey, turning them into a dessert. The Romans also thought pine nuts were a kind of aphrodisiac, according to Janet Fletcher, who wrote a history of pine nuts for Epicurean.com.
In Italy, pine nuts are known as pinoli and in cookie form are called "biscotti ai pinoli." Pignoli, is the American word for the cookie. My Italian-American friends tell me they  most associate the cookie with Christmas, but I think you should make and eat them any time you want.
Making pignoli cookies is incredibly easy. It only requires four ingredients. Almond paste, granulated sugar, egg white and pine nuts. When looking around at other pignoli recipes on the web, I saw all kinds of additional ingredients that aren't necessary — like powdered sugar, orange zest and flour. Stick to just these four ingredients.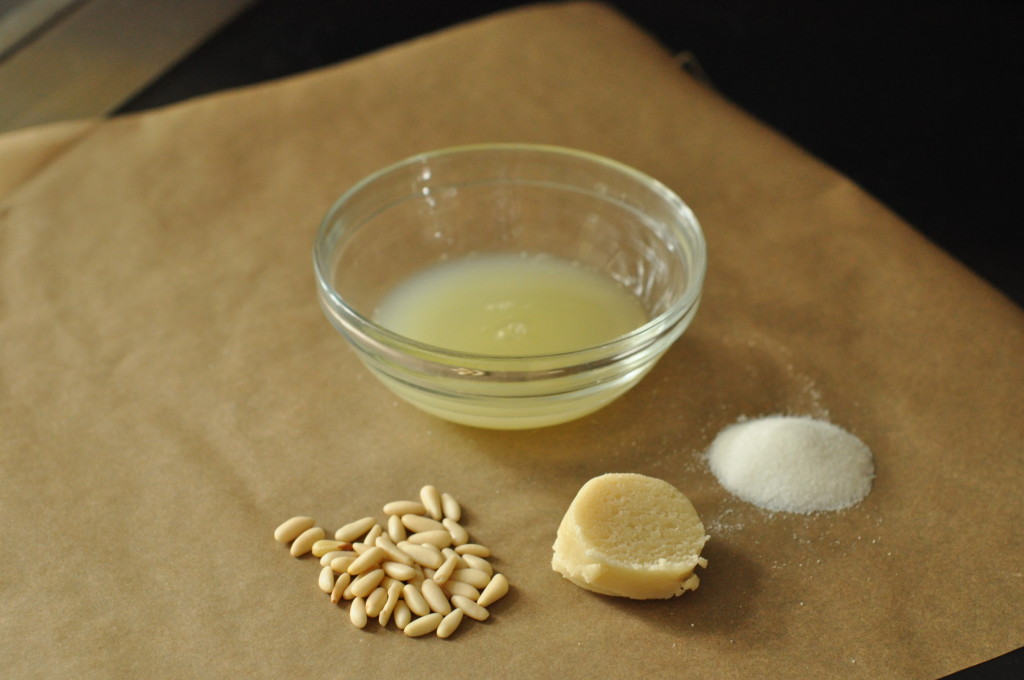 In case you haven't bought almond paste before, you can find it in the baking section of the grocery store. Before careful not to get marzipan which has a similar look.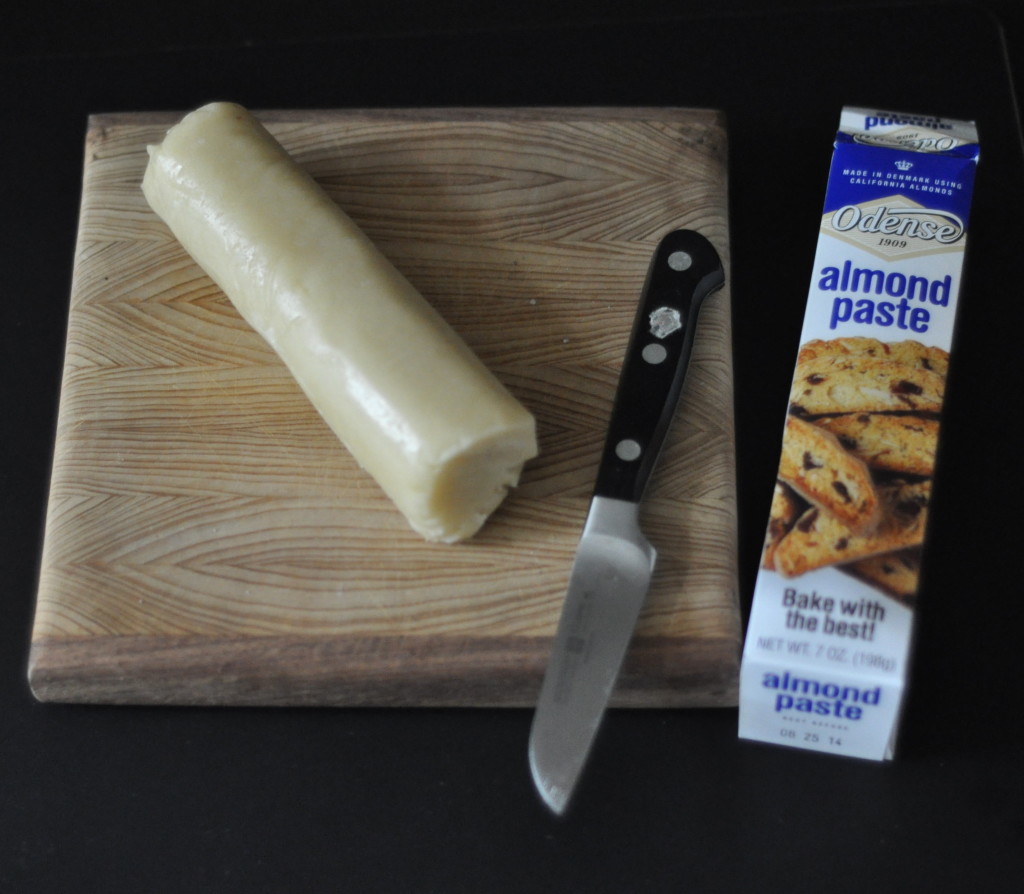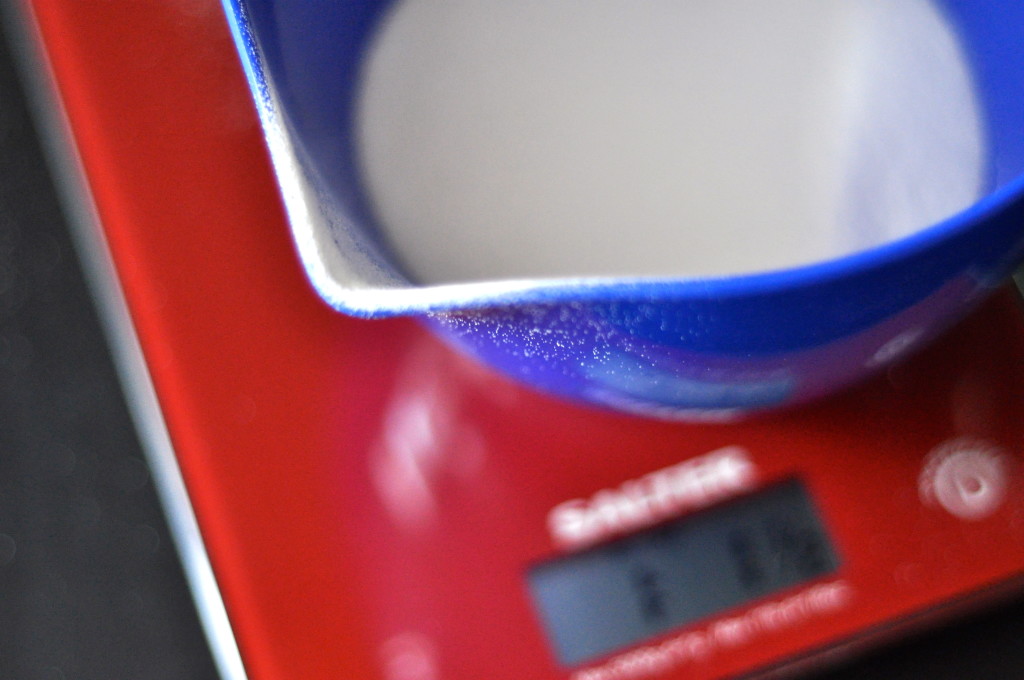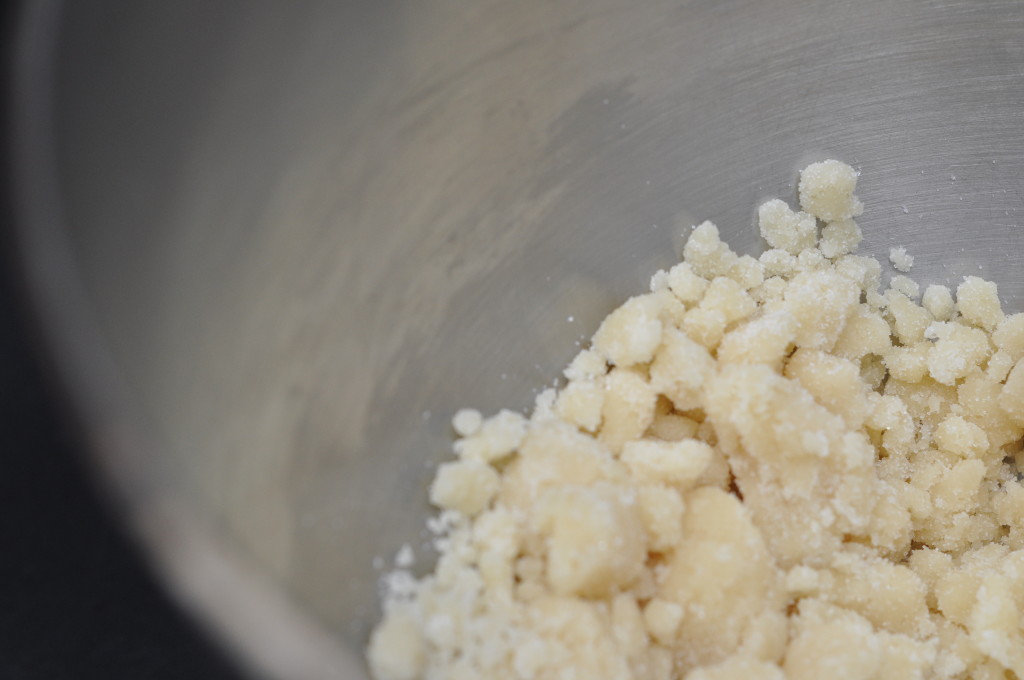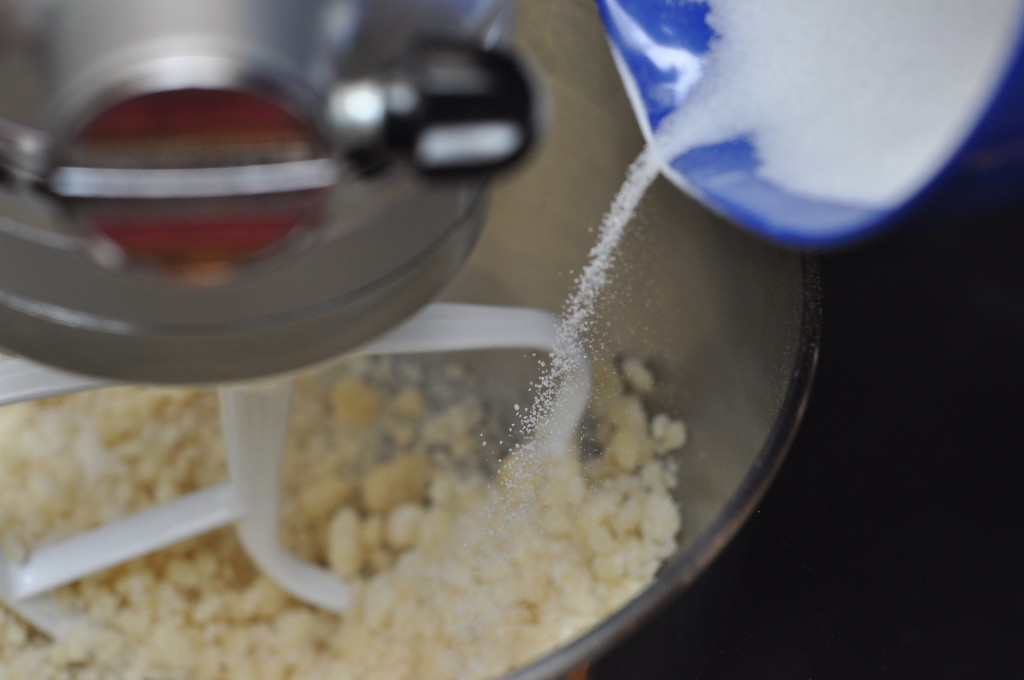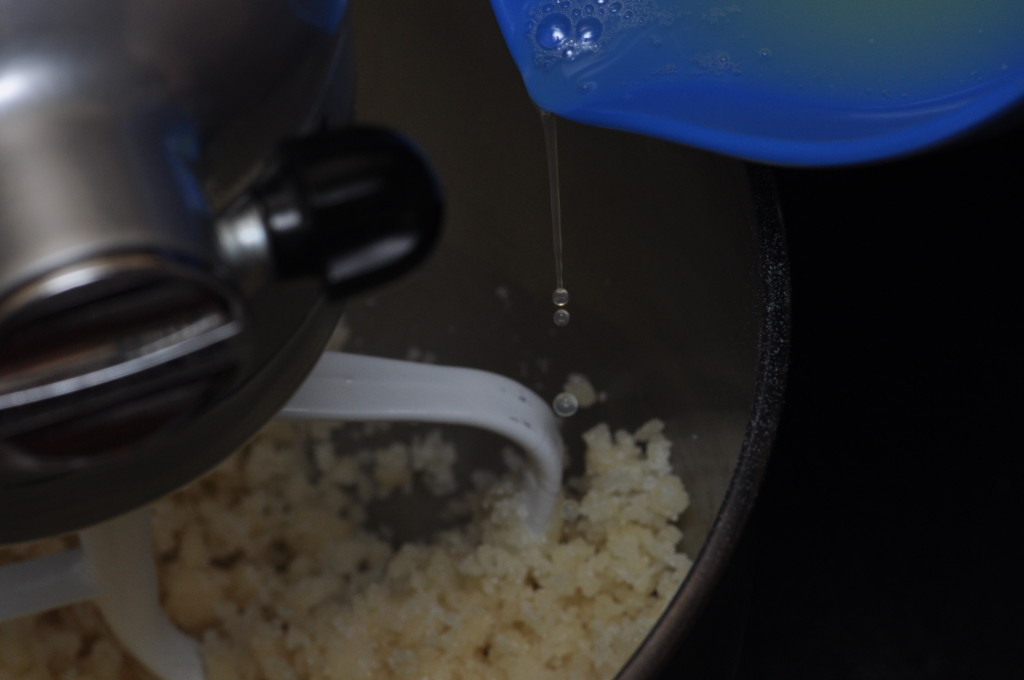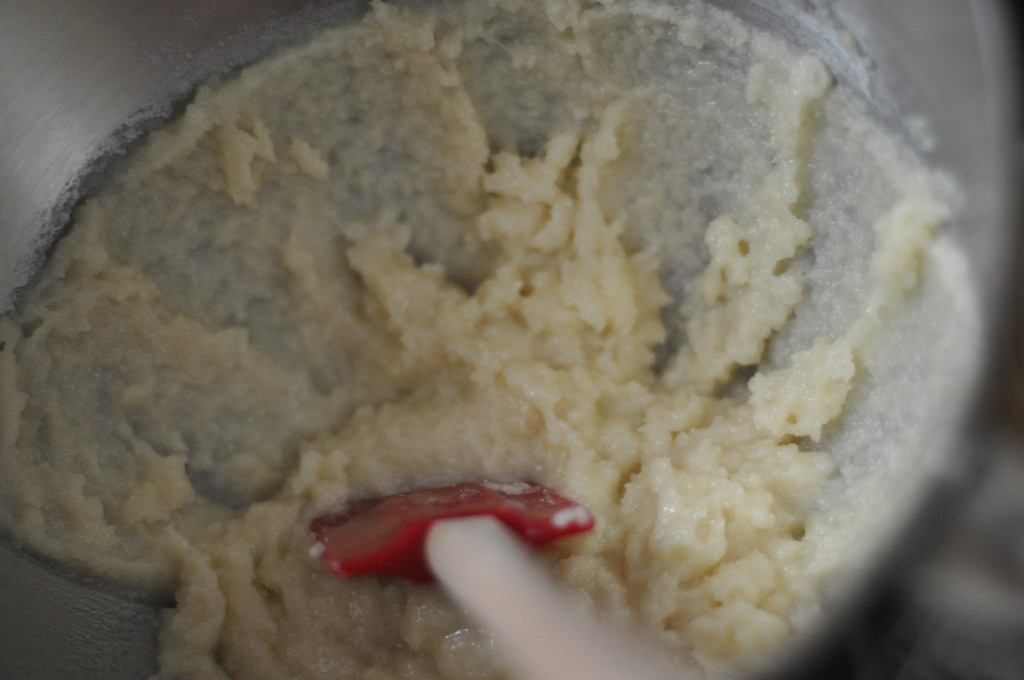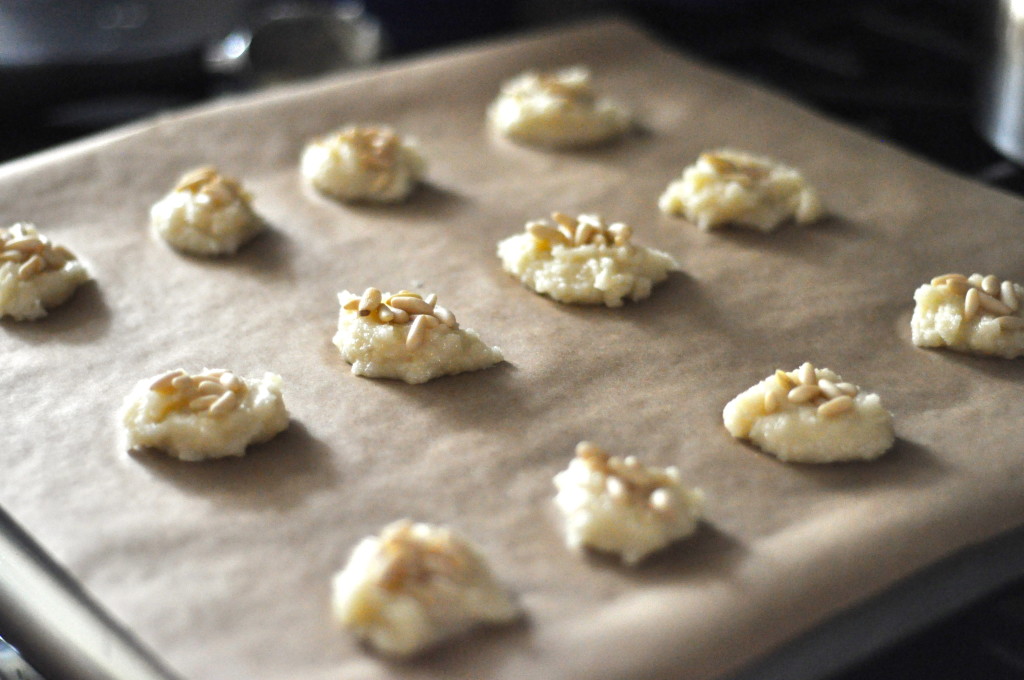 Pignoli recipe
Makes 18 cookies
10 minutes to mix ingredients
about 20 minutes baking time
This recipe is in ounces so you'll need a kitchen scale. I highly recommend one (mine is a Salter) for baking because it is more exact. I actually find it easier to measure by weight than by the standard cups.
Ingredients:
8 ounces almond paste (about 1 1/4 boxes of paste)
6.75 ounces sugar (a little shy of 1 cup of sugar)
2.25 ounces egg white (a bit more than 2 eggs)
4 to 5 tablespoons of pine nuts
Instructions
1.    In a mixer with the paddle attachment, mix the almond paste at low speed to break it up.
2.    Increase speed slightly. Add the sugar slowly and continue to mix until it looks sandy.
3.    When it starts to look sandy, add egg white slowly. Let it continue to mix until it looks smooth and uniform
4.  Using a small scoop (#70 or #100 or an ice cream scooper) or a pastry bag fitted with a large round tube, scoop or pipe the cookie batter onto parchment lined cookie sheets. I usually just use an ice cream scooper. Larger cookies will spread so keep about an inch between each cookie.
5.  Press as many pine nuts on the tops of cookies as you'd like
6.  Bake at 325 degrees until set, around 15-22 minutes, depending upon the size of your cookies. They should be lightly browned.
7.  Take them out and put a spatula under some of the cookies to check the stickiness level of the cookie on the parchment. If the cookies are very sticky on the bottom, put them back in the over for a few minutes. Or if you like the cookies very chewy, they are all done. I like them a little crisper.
Tip: don't forget to add the sugar before the egg white. If you add the egg white before the sugar, the cookie batter won't turn out as well.