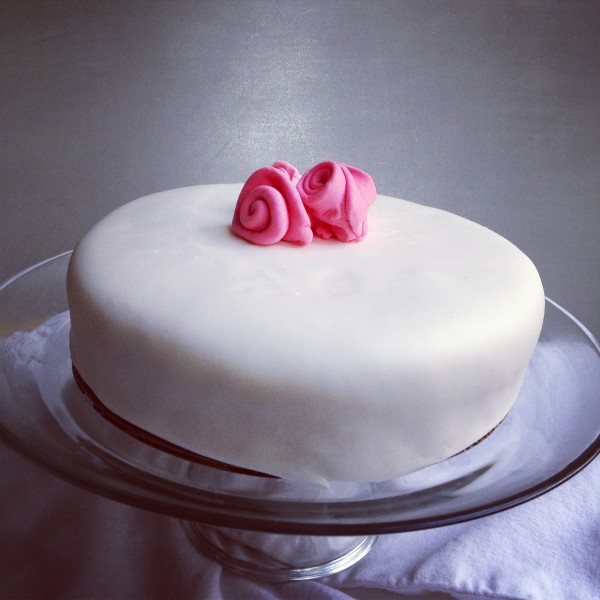 Let Me Eat Cake
I borrowed the title of this post from a 2009 book by the same name written by Leslie Miller. It's a delightful memoir from a Baltimore-based writer who tells the tales of becoming obsessed with making cakes and the history of cake-making. She also interviews cake makers around the Baltimore and Washington, D.C. region and what it's like to be in the pastry world.
I recently reread this book and decided to take my cake baking to another level. I wanted to learn how to use fondant to make cakes all smooth and pretty. It's quite a lot of work to make fondant, but its cheaper and tastes a tad better than the kind you buy in a bucket from Wilton.
Herewith the recipe for marshmallow fondant.
Marshmallow fondant
Makes 3 lbs of fondant
Prep time 1 1/2 hours
Recipe from Samantha Weigand, owner of Blackburd Pastries
Ingredients
1 lb mini marshmallows
3 T water
2 t extract (vanilla, almond, lemon, etc)
2 lb confectioners sugar
vegetable shortening for coating hands
confectioners sugar or cornstarch for dusting
Directions
1. In a heatproof bowl, mist together the marshmallows, water and extract.
2. Place the bowl over a pot of gently simmering water. Stir with a rubber spatula until the marshmallows have melted.
3. Take the bowl off the steam and gradually stir in the confectioners sugar
4. Once the dough is too stiff to mix in the bowl, turn it out onto the table and knead in the remaining confectioners sugar, like a dough.
5. Continue kneading until the dough is smooth and/or all of the confectioners sugar has been used. If it's smooth before all the sugar is gone, no need to add more.
6. If color is desired, coat hands in vegetable shortening and knead color into dough.
7. Wrap fondant in plastic and let rest at room temperature for about a half hour.
8. Use as needed.