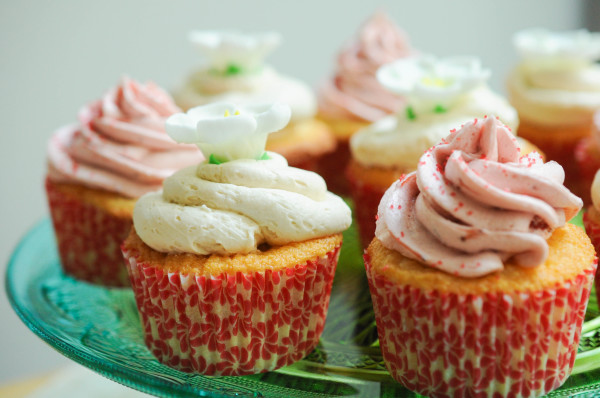 Eat These Cupcakes
Avid reader that I am, I love the food and literature blog "Eat This Poem," authored by Nicole Gulotta, an LA-based writer who finds inspiration for recipes in poetry.
She has such a great a idea.. put a poem in your mouth, chew it, enjoy it, swallow it, make it a part of you.
Poems are also great food for the writing mind. They succinctly convey rhythm, cadence and emotion on a page. Sometimes I read a poem, just to get my writing juices going before writing a long story. I'm always striving for ways to make my stories more readable and interesting. It's challenging because I am often writing about some serious health policy topic.
Last week I was looking at Gulotta's blog and saw this post for a poppyseed cake with strawberry icing, and from that moment on, I wanted to make a cake with strawberry icing.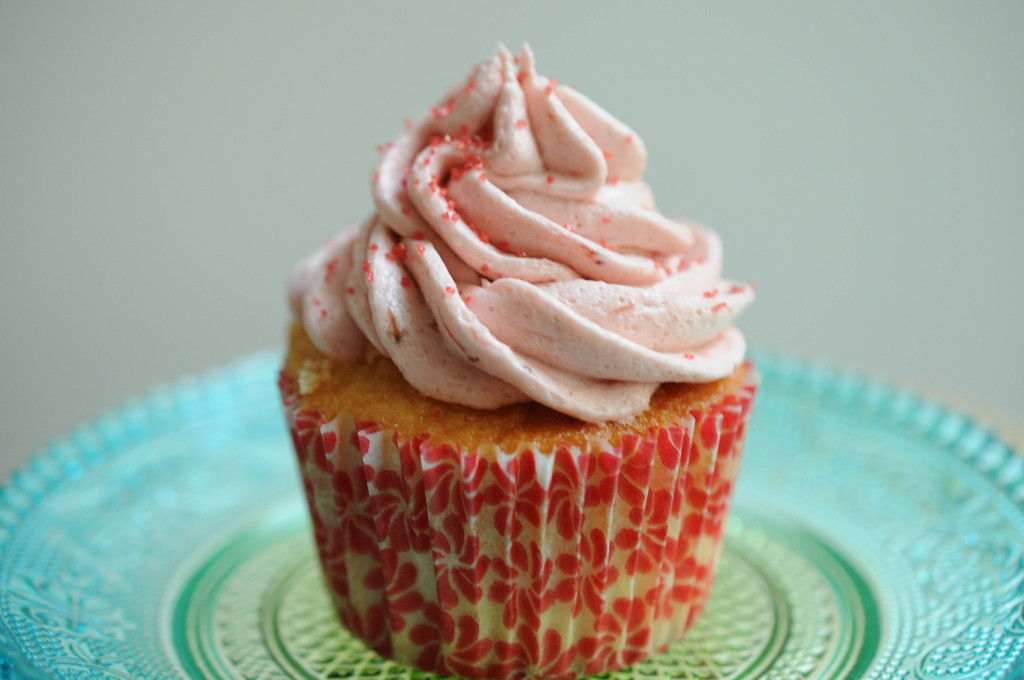 My niece Hannah became the perfect excuse. She just turned 8 and I decided to make her strawberry cupcakes. She also has a little brother Toby, who is 4. I have learned that kids are finicky so I figured I shouldn't make anything with poppyseeds. Vanilla cake was safe and I thought I should make 2 icing flavors, strawberry and vanilla, just in case Toby wasn't a fan of strawberry.
I've made vanilla cake many times, and this version is my favorite. It's a modified Cook's Illustrated recipe. (they're recipes generally are excellent). To save time, for the cake I used liquid egg whites from a carton, which worked just fine. I also modified the icing a bit, by adding a little more milk.
Classic Vanilla cupcakes
(Modified from Cooks Illustrated)
Ingredients
2 1/4 cups (9 ounces) cake flour , plus more for dusting the pans
1 cup whole milk , at room temperature
6  large egg whites (3/4 cup), at room temperature
2 teaspoons almond extract
1 teaspoon vanilla extract
1 3/4 cups (12 1/4 ounces) granulated sugar
4 teaspoons baking powder
1 teaspoon table salt
12 tablespoons unsalted butter (1 1/2 sticks), softened but still cool
Vanilla Buttercream Frosting
16 tablespoons unsalted butter (2 sticks), softened but still cool
4 cups confectioners' sugar (1 pound), sifted
1 tablespoon vanilla extract
1 1/2 tablespoons whole milk
pinch table salt
Strawberry Frosting –
Same ingredients as for vanilla frosting but add around 1/2 cup to 1 cup of strawberry jam or more to taste.
Instructions
For the Cupcakes: Set oven rack in middle position. Heat oven to 350 degrees.
Line two muffin pans with cupcake liners
Pour milk, egg whites, and extracts into 2-cup glass measure, and mix with fork until blended.
Mix cake flour, sugar, baking powder, and salt in bowl of electric mixer at slow speed. Add butter; continue beating at slow speed until mixture resembles moist crumbs, with no powdery streaks remaining.
Add all but 1/2 cup of milk mixture to crumbs and beat at medium speed (or high speed if using handheld mixer) for 1 1/2 minutes.The batter gets very, very liquidy. Don't worry.
Add remaining 1/2 cup of milk mixture and beat 30 seconds more. Stop mixer and scrape sides of bowl. Return mixer to medium (or high) speed and beat 20 seconds longer.
Pour cupcake batter into liners to about 3/4 of the way full. I like to fill a measuring cup and then pour the batter into the liners.
Bake until thin skewer or toothpick inserted in the center of cupcakes comes out clean, 15 to 20 minutes.
Let cupcakes rest in pans for 3 minutes.  Invert onto wire racks and let cool completely, about 1 1/2 hours.
For the Frosting: Beat butter, confectioners' sugar, vanilla, milk, and salt in bowl of mixer at slow speed until sugar is moistened. Increase speed to medium-high (high if using handheld mixer); beat, stopping twice to scrape down bowl. Add strawberry jam to taste. until creamy and fluffy, about 2 minutes.