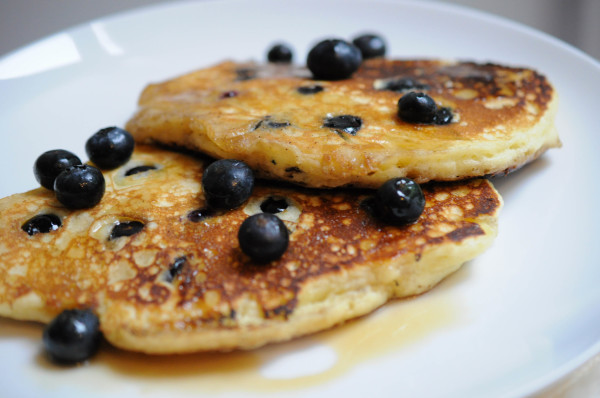 Consider the Pancake
Most Sundays, my husband and I walk over to our local diner for an egg-white omelette or eggs-over-easy and their fried, crunchy hash browns. This Sunday, I decided I wanted to make my favorite pancake recipe after reading Bee Wilson's fabulous "Consider the Fork." It is essentially a look at the history of food through the evolution of technology and kitchen tools. You might think a history on kitchen tools would be rather boring, but Wilson renders the topic lively and entertaining.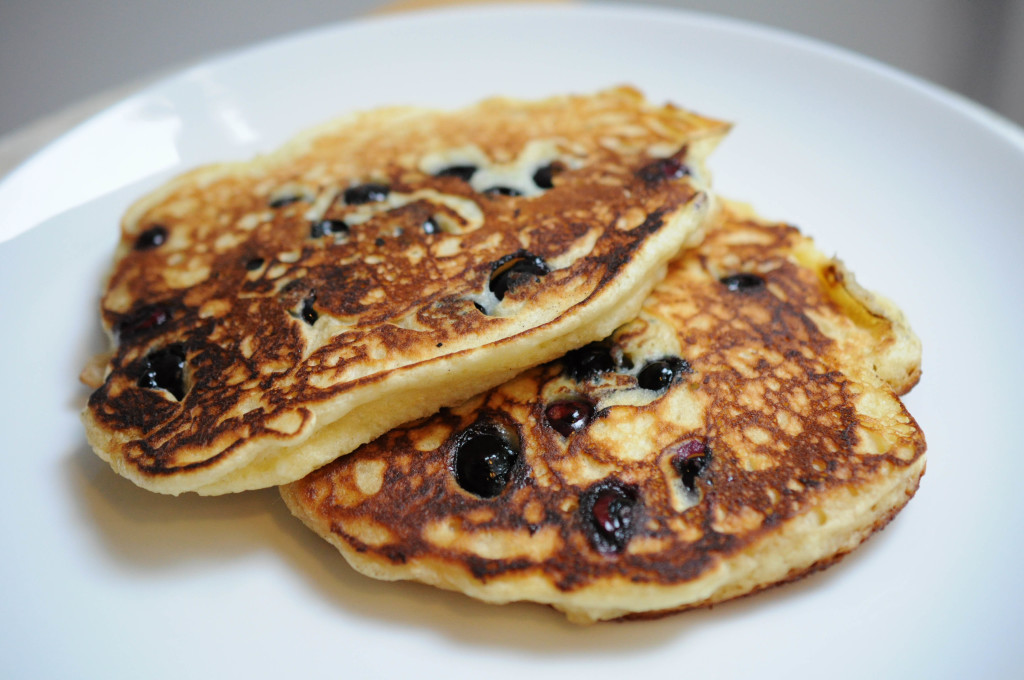 She breaks the book into chapters like "Pots and Pans," "Fire," "Measure," and "Grind" and discusses each of the tools that have taken us to a modern era. She tells the story of  how shells were first used as bowls, to how the enclosed oven finally saved women from burning to death while cooking over open fires.
She also talks about how labor intensive most cooking has been over the ages and that many innovations in kitchen tools were aimed at reducing that work. Not many inventions succeeded , however, until the advent of electricity.
One of the most important inventions, particularly to me as a baker, was the development of the hand mixer and the blender. Certainly those devices have saved countless wearying hours of mixing and whipping eggs and batters.
Wilson describes these inventions in a chapter called "Grind." And how does she start this particular story? By talking about one of the most common and delicious breakfast dishes: pancakes!
She notes the first recipe for pancakes was published in 1393 in a Parisian advice book called "Le Menagier de Paris" or "A Paris Housewife." It says to get a copper pan and melt salted butter, then take some eggs and "warm white wine" (which is a substitute for today's milk) and flour and to beat it together "long enough to weary one person or two." She says:
"There is a startling nonchalance in this 'one person or two.' It conjures up a kitchen in which there is a standing army of servants, arrayed like so many utensils. When one underling is worn out, another steps forward."
Most of that mixing for the early pancake recipe was done by spoon because whisks weren't invented until the 1600's. Then in the 1800's, Rhode Island inventor Turner Williams created the "egg beater," which had two beaters with a rotary wheel to turn them.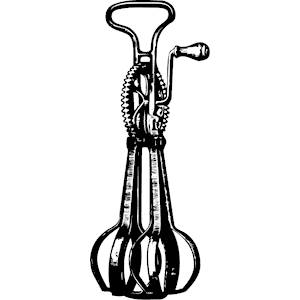 (egg beater)
The egg beater  was extremely popular (in fact, I remember we had one in my house when I was growing up in the 1970s, which my mother must have gotten from her mother) but the beater didn't work particularly well. You had to use two hands to operate it and there was nothing to hold onto the bowl as it slipped away across the table onto the floor.
The better invention came in 1919, Herbert Johnson, an inventor working at the Troy, N.Y.-based motorized meat grinding firm, Hobart Manufacturing, came up with a mixer for commercial kitchens. That mixer was the KitchenAid, which eventually was adapted for the home ktichen. Today it remains one of the most popular mixers in the U.S.  I have one and I love it. It was the tool that got me baking because it made cake mixing so easy. My mixer: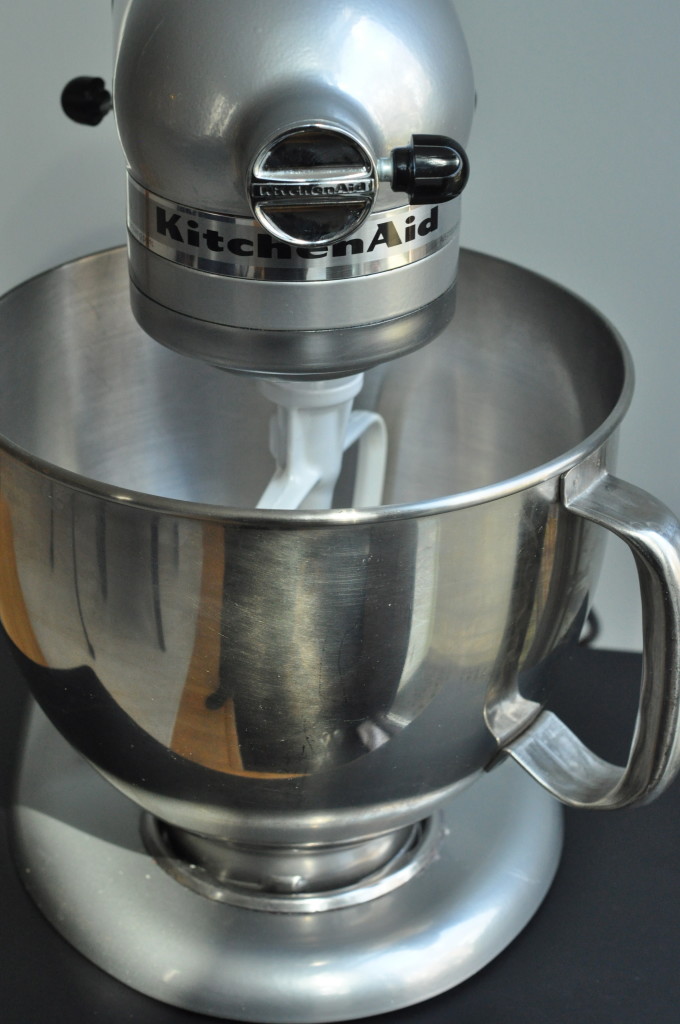 As Wilson says: "So many meals that were once seasoned with pain are now trouble free."
Herewith,  the most excellent blueberry pancake recipe that I have made dozens of times for family and friends, that I couldn't have made without the invention of the mixer. The secret to these pancakes is separating the egg whites and whipping them until they get stiff peaks. Then you fold the egg whites into the batter, which makes the pancakes "taste like eating clouds," says my husband.
The recipe is inspired and adapted from the Clinton Street Baking Company in New York City. I first heard about this recipe while watching Bobby Flay's Blueberry Pancake Throwdown and I had to try making it. Seriously, they are amazing.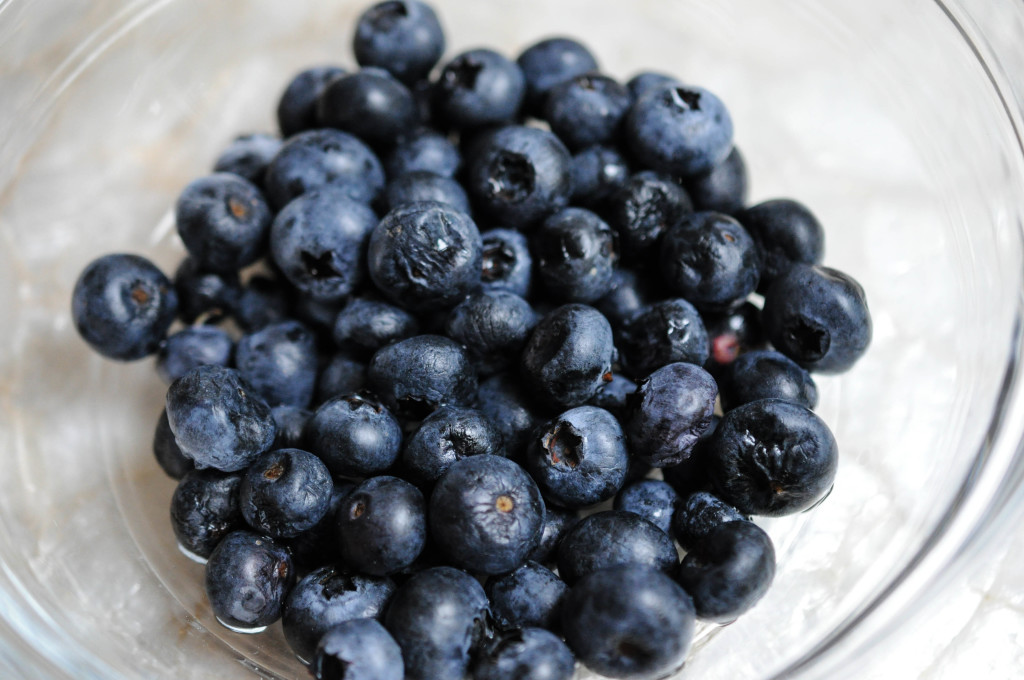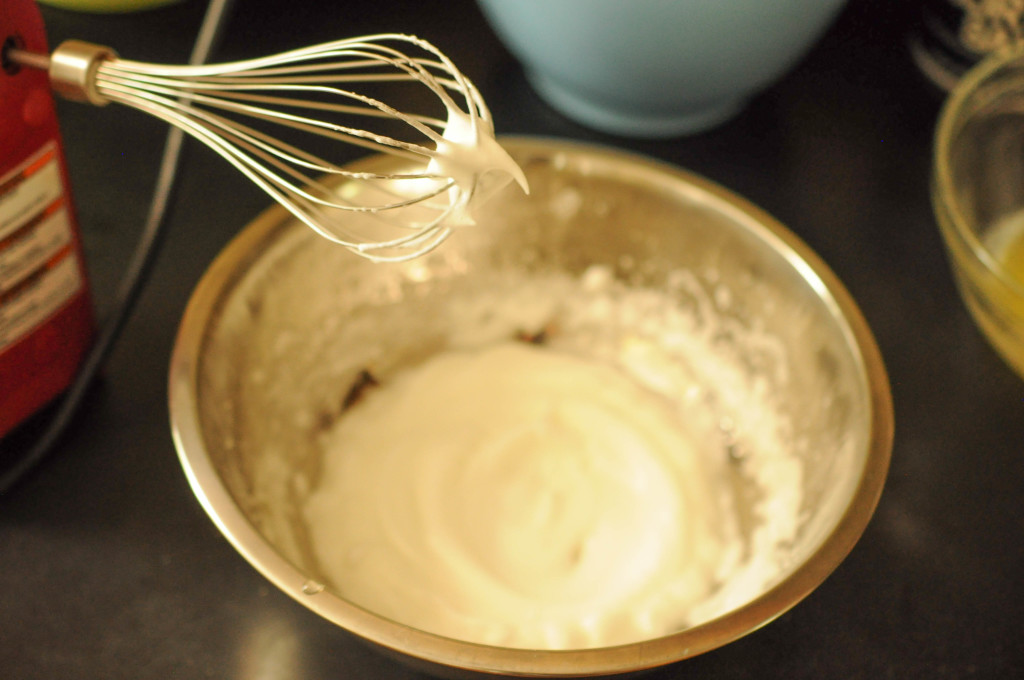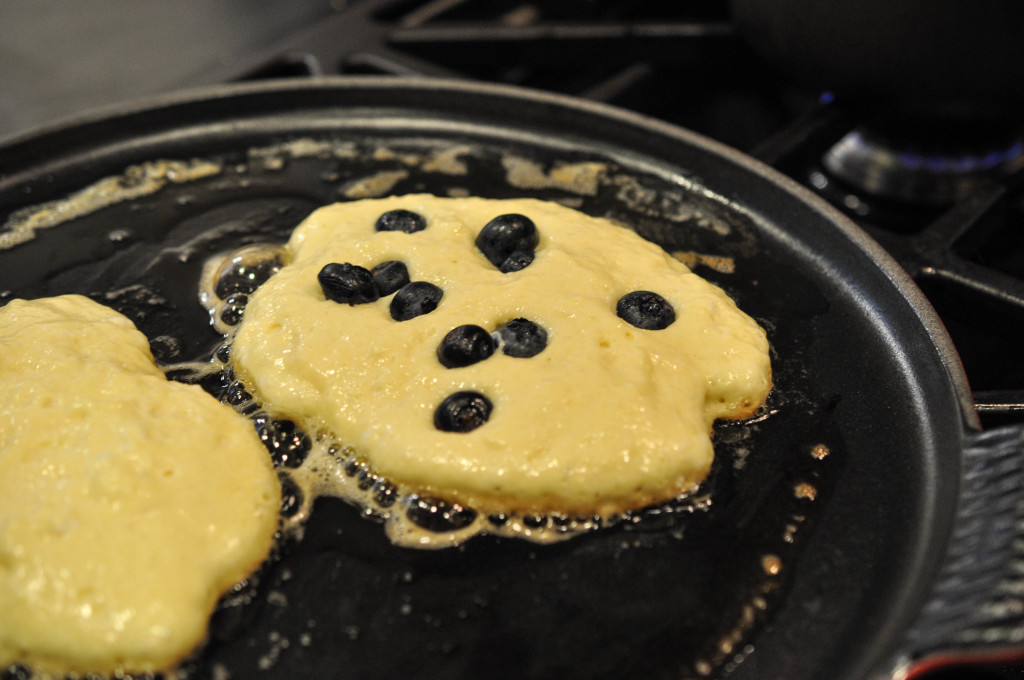 Blueberry Pancakes
Makes 6 large pancakes
About 20 minutes prep and 10-15 minutes cooking time
Ingredients:
2 eggs
1 ½ cups buttermilk
5 Tablespoons Butter, melted and slightly cooled
1 1/3 cups of all purpose flour
½ teaspoon of salt
1 Tablespoon sugar
2 teaspoons baking powder
½ teaspoon baking soda
1 cup blueberries
Directions:
1. Separate the eggs so that the yolks go into a medium sized bowl and the whites into the bowl of a stand mixer or a bowl large enough for a hand electric mixer.
2. In the bowl with the egg yolks, add the buttermilk and melted butter and beat.
3. In another large-sized bowl, mix together the flour, sugar, salt, baking powder and baking soda.
4. Whip the egg whites until they hold stiff peaks.
5. Pour the egg yolk mixture into the bowl with the dry ingredients and stir until combined with a large wooden spoon  or a whisk. Some lumps are okay. Then fold in the egg whites until just combined. Its okay if some of the whites aren't fully incorporated.
6. Meanwhile, place a griddle or frying pan over medium high heat and get the pan hot. Once it is hot, melt enough butter to cover the surface. Ladle pancake batter onto the griddle. Throw blueberries one at a time on top of the pancake to be sure they penetrate.
7. Watch the surface and edges of the pancake for a few minutes and you'll see it start to firm up and bubbles form on the surface. Test for doneness by slipping a spatula underneath. Once pancake is holding together it is time to flip the pancake and cook another minute or two.   Be careful not burn – that griddle is hot.
8. Keep the pancakes warm in the oven until you've finished cooking all the batter.
When done, pour desired amount of maple butter on pancake.
This recipe for maple butter is indulgent and sweet, but not too sweet. Plus there's no need to add extra butter to your pancakes when you pour this on!
Maple Butter
Ingredients:
½ cup unsalted butter
1/3 cup maple syrup
Directions:
In a small saucepan, melt together butter and maple syrup over low heat until melted. Careful not to let it boil. Keep warm.