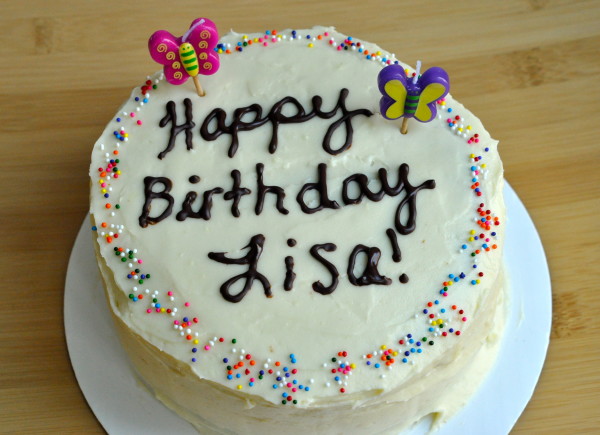 Best Carrot Cake For Lisa
I recently finished Claire Dederer's memoire "Poser: My Life in 23 Yoga Poses" and enjoyed her journalist approach to yoga, feminism, child rearing and relationships. Dederer is a Seattle-based freelancer who frequently writes for the New York Times Book Review section. Like me, she grew up in the 1970's when carrot cake topped the charts as a "healthy" dessert, the Cuisinart was invented and yoga became popular. My favorite version of carrot cake can be found in Baker's Illustrated because it is so simple. Baking is a kind of meditation for me. I can clear my mind while making something delicious, particularly when the recipe is easy.
Part of why I liked Dederer's book is that she thinks like a reporter. She is a skeptic. She comes to yoga after being advised by many friends, family and doctors to try yoga after throwing out her back out while breast feeding. Initially she resists the idea:
"I was unsettled by the notion of white people seeking transformation through the customs of brown-skinned people – basically, to my mind, a suspect dynamic."
So like any good journalist, she does lots of research. She interviews different people. Then she tries it out for herself to see what works. Over time, yoga changes her life. She writes about learning to trust herself and to let go of  trying to do everything right. Something yoga teaches her to do.
I practice too. While I wouldn't say I have learned to let go of trying hard, I would say that I have learned to breathe more often in difficult situations and to focus on those I love.
Recently, I dedicated my practice to one of my friends, Lisa. This month is her birthday and I made her favorite dessert: carrot cake.
Carrots have been used in desserts for hundreds of years because of their inherent sweetness, but it wasn't until the 20th century that it was used in cakes. No one knows exactly why the cake became so big in the  1970's, but the blog Cakespy has a nice summary of what is known. Essentially, it is a spice cake with carrots.
I checked out a dozen recipes and many called for adding pineapples, applesauce, coconut and nuts, but I like my carrot cake simple. I gravitated to the version in my Baker's Illustrated book. (Baker's Illustrated is published by America's Test Kitchen, the same publisher of Cook's Illustrated). Amazingly, the whole cake – batter and icing – can be made in a food processor. I never heard of a cake being made entirely in a Cuisinart. The cake turned out to be light, a little spongy and just the right amount of sweet. You could taste a hint of all the spices: cinnamon, nutmeg and cloves, in addition to the carrots. The icing calls for a bit of sour cream which adds a nice tartness to the cream cheese frosting.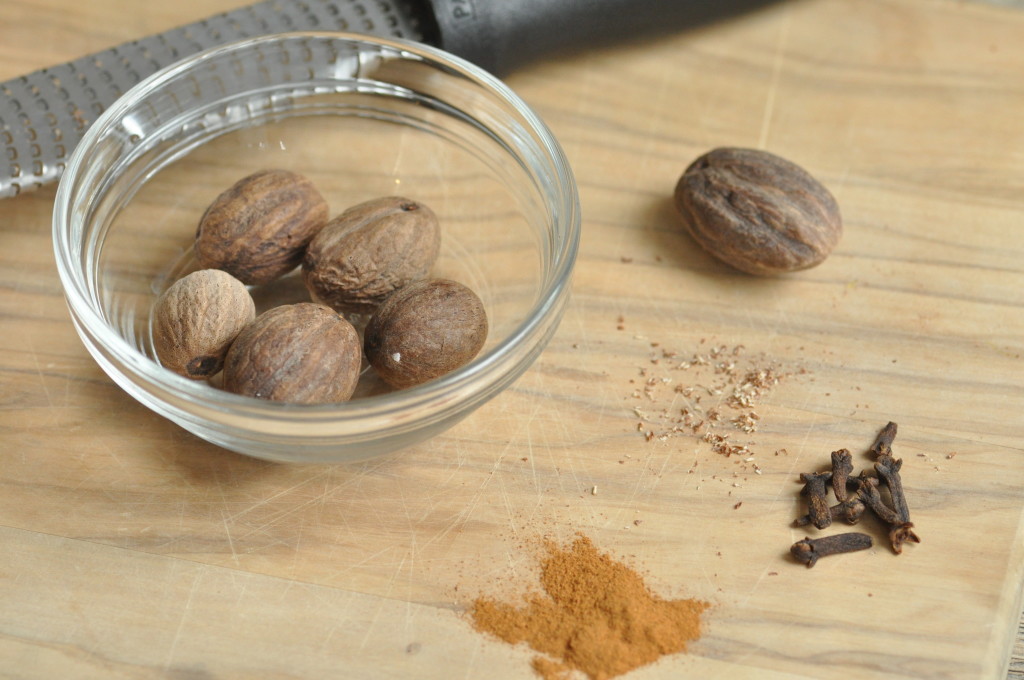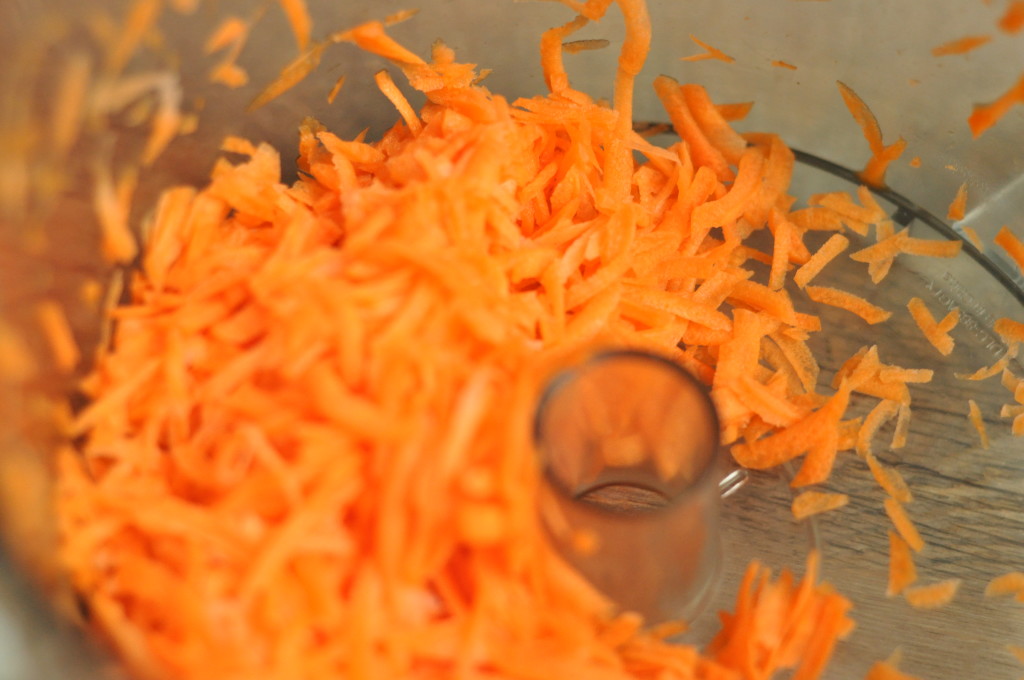 Best Carrot Cake
Makes 1 8-inch 2-layer cake
About 30 minutes prep and 30 minutes baking time
Adapted from Baker's Illustrated Simple Carrot Cake
Ingredients:
Cake:
2 1/2 cups unbleached all-purpose flour (12 1/2 ounces)
1 1/4 teaspoons baking powder
1 teaspoon baking soda
1 1/4 teaspoons ground cinnamon
1/2 teaspoon ground nutmeg
1/8 teaspoon ground cloves
1/2 teaspoon table salt
1 pound medium carrots (6 to 7 carrots), peeled
1 1/2 cups granulated sugar (10 1/2 ounces)
1/2 cup packed light brown sugar (3 1/2 ounces)
4 large eggs
1 1/2 cups vegetable oil, safflower oil, or canola oil
Cream Cheese Frosting
8 ounces cream cheese, softened but still cool
5 tablespoons unsalted butter softened, but still cool
1 tablespoon sour cream
1/2 teaspoon vanilla extract
1 1/4 cups confectioners' sugar (4 1/2 ounces)
Instructions
1. For the cake: Adjust oven rack to middle position; heat oven to 350 degrees. Spray 13 by 9-inch baking pan with nonstick cooking spray or two 8-inch round cake pans. Line bottom of pan with parchment and spray parchment.
2. Whisk together flour, baking powder, baking soda, cinnamon, nutmeg, cloves, and salt in large bowl; set aside.
3. In food processor fitted with large shredding disk, shred carrots (to yield about 3 cups I weighed mine for exactness); transfer carrots to bowl and set aside.
4. Wipe out food processor bowl and fit with metal blade. Process granulated and brown sugars and eggs until frothy and thoroughly combined, about 20 seconds. With machine running, add oil through feed tube in steady stream. Process until mixture is light in color and well emulsified, about 20 seconds longer. Scrape mixture into medium bowl. Stir in carrots and dry ingredients until incorporated and you can't see any more flour.
5. Pour into prepared pan and bake until toothpick or skewer inserted into center of cake comes out clean, 30 to 40 minutes, rotating pan halfway through baking time. Cool cake to room temperature in pan on wire rack, about 2 hours.
6. For the frosting: When cake is cool, process cream cheese, butter, sour cream, and vanilla in clean food processor until combined, and there are no lumps of cream cheese and butter, scrape down bowl with rubber spatula as needed, and make sure nothing is stuck under the processor blade. Add confectioners' sugar and process until smooth, about 10 seconds.
7. Run paring knife around edge of cake to loosen from pan. Invert cake onto wire rack, peel off parchment, then invert again onto serving platter. Using icing spatula, spread frosting evenly over surface of cake. Cut into squares and serve. (Cover leftovers and refrigerate for up to 3 days.) Or spread one 8-inch layer, then put the second cake on the first and ice the rest of the cake. Cool in the fridge for a few minutes to firm up the icing.