Baking Equipment
Equipping Your Kitchen

These are all the pans, bowls and tools that I have found essential for baking.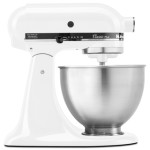 Kitchen Aid mixer. They are pricey but worth it. You can also get them in 15 different colors. Check deals for buying one at Overstock.com.
Baking Pans
Classic cake recipes usually call for either 8-inch or 9-inch pans, so its good to have both.
Two 8-inch cake pans.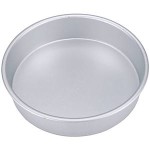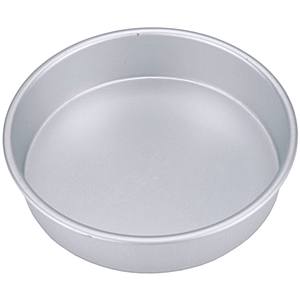 You can find them on Amazon here.
9-inch round pans for cakes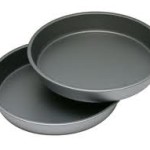 You can fine them on Amazon here.
Pans for baking cookies, nuts, bread.
Two Half Sheet size cookie pans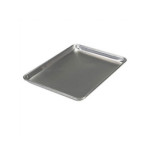 You can find them on Amazon here.
For pound cakes and other loaf recipes. A 9 inch loaf pan usually will do.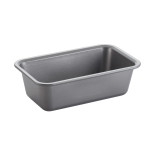 You can find one on Amazon here.
To make cupcakes and muffins.
Two Standard muffin/cupcake pans. You can purchase on Amazon here.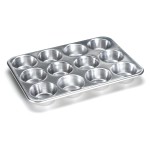 For making angel food, bundt cake and other round cakes, you'll need a tube pan. I like the kind where the bottom comes out like this one.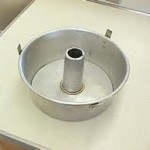 You can buy one on Amazon here.
For making brownies, a 9 x 9 pan will usually work well.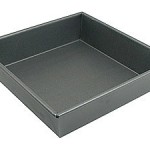 You can buy one on Amazon here.
For making single layer cakes, or tiramisu, a 9 x 13 pan is useful.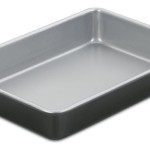 You can get one on Amazon here.
Mixing Bowls
I love these bowls for baking because they allow you to easily pour both dry and liquid ingredients into the mixer. They are worth the money. You can find them at Williams & Sonoma the home kitchen store, here.

It's good to have a set of different size glass bowls for preparing ingredients and whipping egg whites. You can only whip egg whites in glass or aluminum bowls.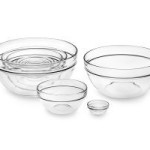 I like this set from Williams Sonoma.
Baking Tools
Oven thermometer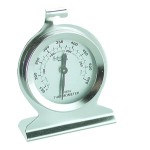 Because all ovens vary, I highly recommend having an oven thermometer for baking. Here's a good one I bought and use on Amazon that isn't expensive.
Kitchen scale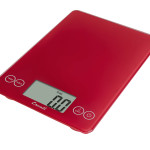 I find weighing dry ingredients so much easier and more accurate when baking. You can find an inexpensive one on Overstock.com.
Spatulas
You need these to scrape bowls and mix. Find them at Overstock.com here.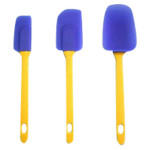 Wooden spoon.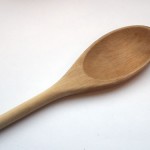 You can get a package of 3 in different sizes here.
Dry ingredient measurement tools.
You need these for measuring flour, sugar, and other dry ingredients. Don't measure wet ingredients with these.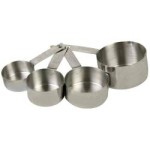 Liquid measuring cups.
You need these for measuring oil, water, milk, buttermilk, etc. Don't measure dry ingredients with this.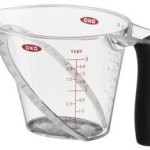 Find one at Crate & Barrel here.
Measuring spoons.
I like these narrow spoons from Williams Sonoma. And you can get odd sized versions, (say one that measures 2 teaspoons) from here.
Whisk.
Whisks of different sizre are useful to have for mixing dry ingredients. I often whisk instead of sifting dry ingredients.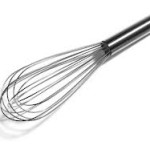 Here's a set of multiple size whisks on Overstock.com.
Ice cream scoop for filling cupcake liners.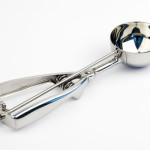 You want one that holds about 3 tablespoons like this one on Amazon.
Flour and sugar sifter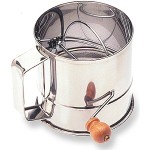 While I like to whisk most dry ingredients, you do need a sifter for confectioner's sugar when using it to make buttercream icings. I like a sifter with a handle like this one.
For basic cake and cupcake decoration.
Off set spatula.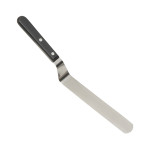 To ice a cake, it is so much easier to use one of these.
Cake circles.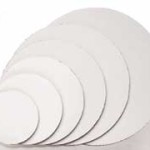 For easy transporting cakes you made, put cake layers on these cardboard rounds before icing. You can buy different size rounds from Wilton here.
Pastry bags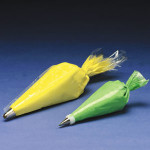 Disposable pastry bags with a big tip (see below) are great for decorating cupcakes. You need bags of at least 16 inches are more, though much bigger, the bags are unwieldy. See here.
Cake tips.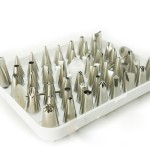 Here are 6 useful cake tips you can get at Amazon.